Rotate: 3 Ways to Style Monkey Boots
During the colder months, a long overcoat and a pair of unique boots are two must-have staple pieces I highly recommend.
Often, monkey boots are a bit bulky and ugly, and I'm usually not a fan. However, my friends at Grenson found a way to give monkey boots a very polished look. When they sent me the Annie Boots, I was impressed; it has since become a favorite.
As soon as I came across this wool coat, I knew I had to have it. Its sleek silhouette, and double breasted features add an immediate subtle elegance to any look. To prove it, I decided to show you three different ways you can wear it and the boots, and be ever-so-stylish.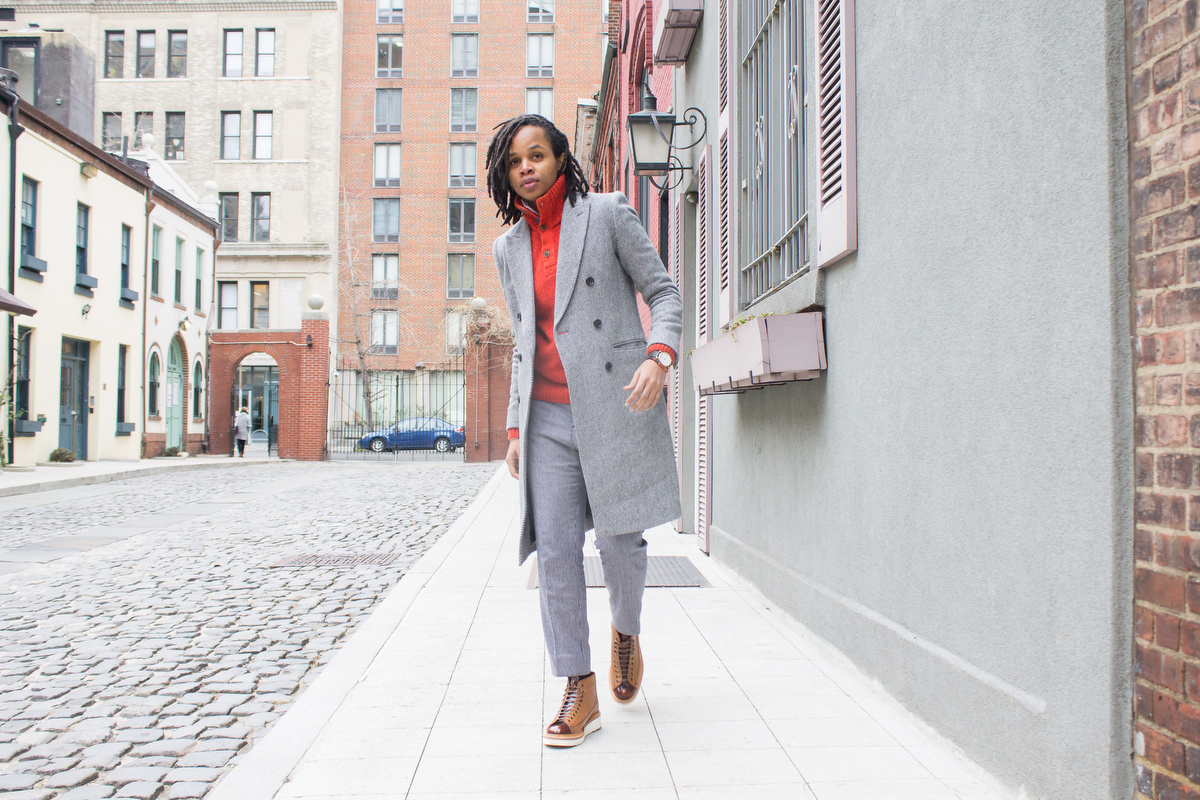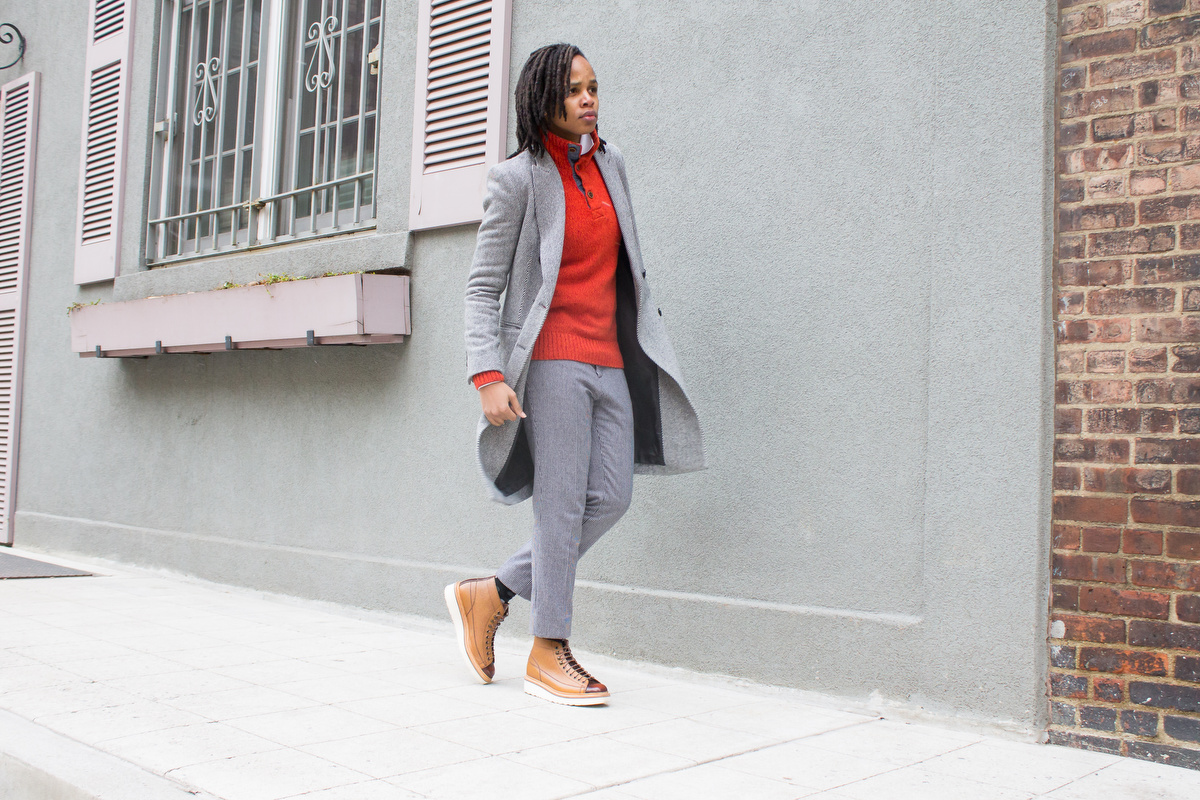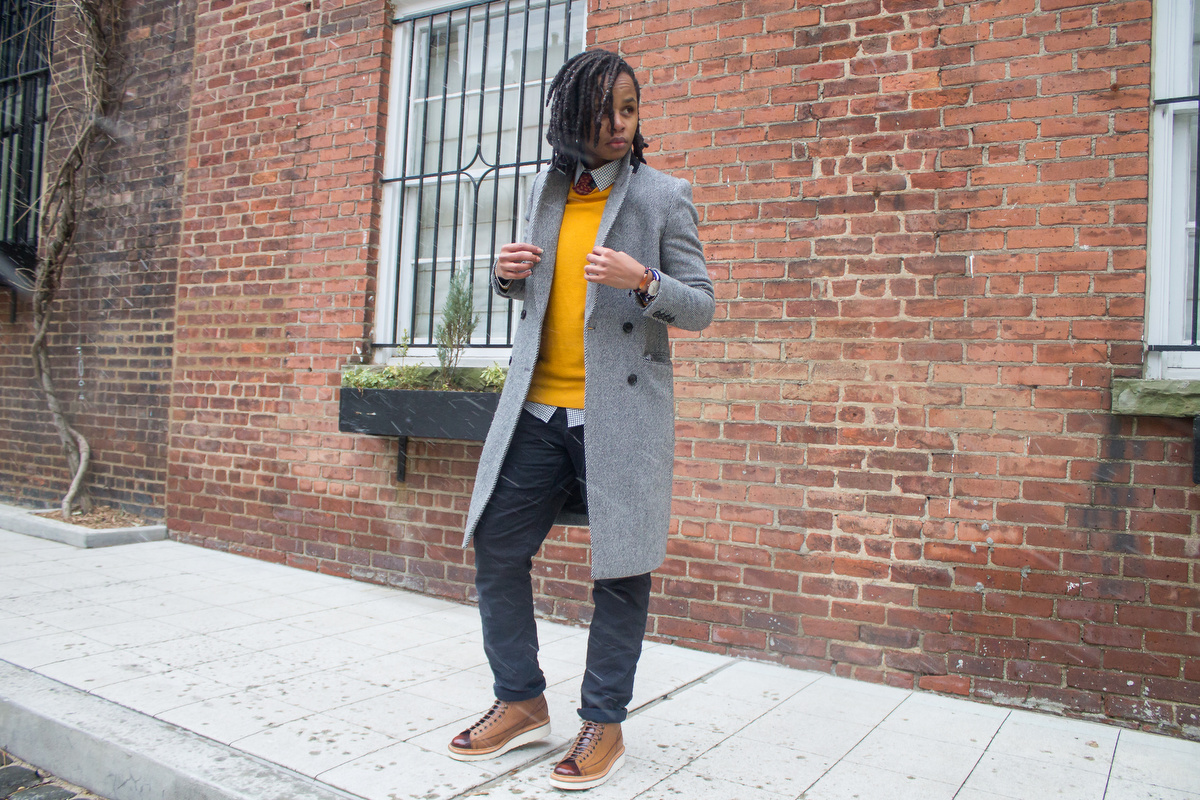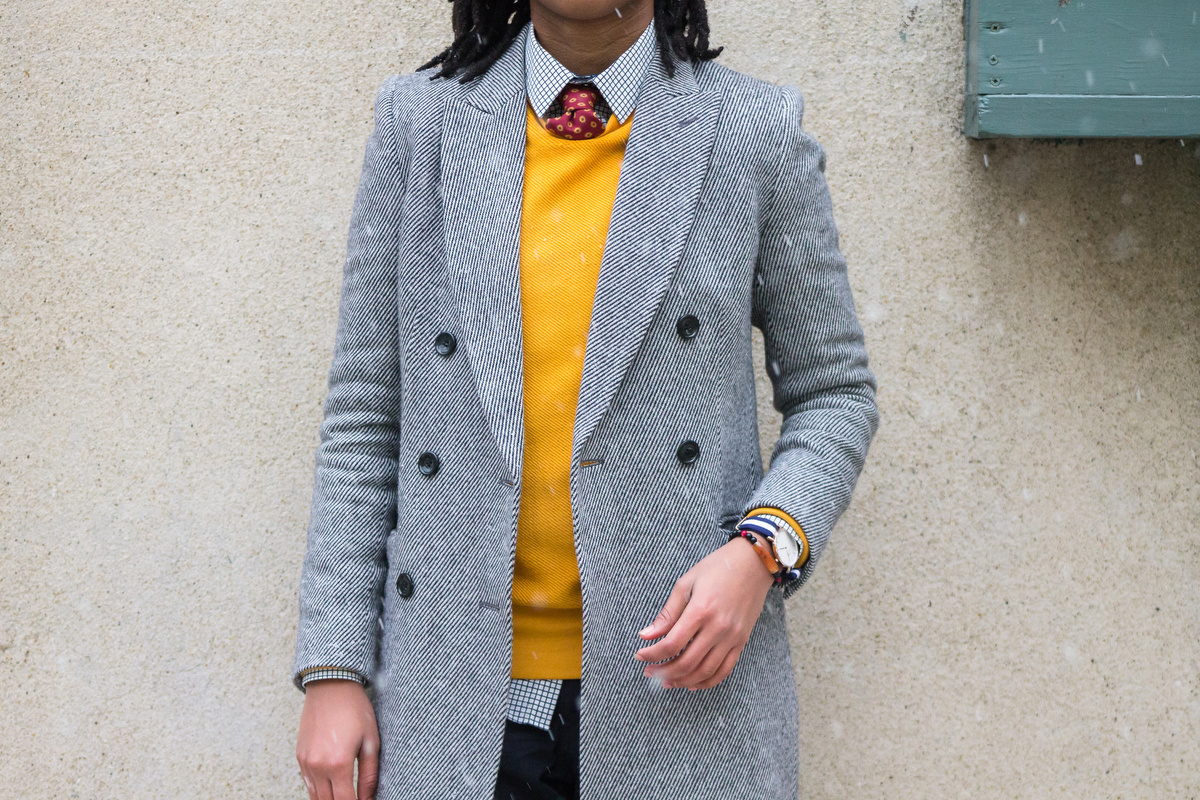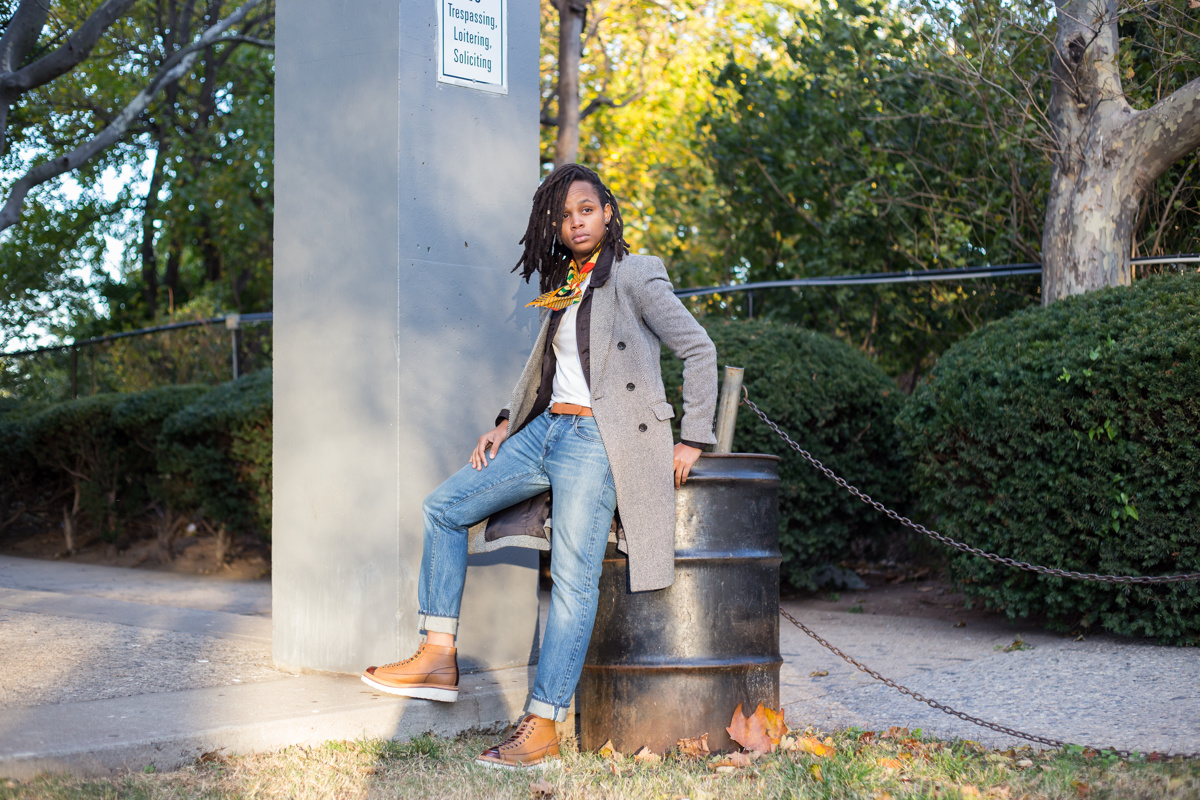 Look 1 - Pair it with a turtleneck. Turtlenecks are lifesavers in the cold, they can be a good substitute for scarves. Focusing on a play of contrast, I paired the coat with a vibrant colored turtleneck sweater, light gray dress pants and the tan boots. Because the coat and the pants are close in shade, the colors of the sweater and the shoes were able to stand out on their own while making it possible for the darker tones to shine as well.
Look 2 - The common shirt, tie, and crewneck combo. This version would be the typical and most common way to style this coat. Still continuing with the color theme, I added a play of patterns. I chose the solid pieces to tie them all together (the checkered shirt, floral tie, and the stripes of the coat). Tip: Always compliment colors that are already in your look. I chose the mustard to elevate the subtle gold in the tie.
Look 3 - Relax a bit, dress it down but do it well. This is just the look if you're just looking to have a casual day, perhaps hang out at the park, or enjoy brunch with friends. Throw on a pair of light jeans, a white t-shirt, and a light jacket - that's it! The rest is simply adding a little bit of flair with your accessories like this african ankara print fabric that I quickly turned into my neckpiece.
Which one of the three looks do you like best?
Coat by Uniqlo
Boots c/o Grenson